UP TET Exam Date 2019 New | UPTET 2019 Exam New Date Updates
UPTET 2019 Exam Postponed due to protests of CAB And NRC. UP Basic Education Board Upload a press release to canceled all examinations on the date of 22nd December 2019. Board will upload another Notification to the confirmed Revised Exam Date. Now, Board is not confirmed exam will be taken in December or January 2020. Here Some Tips to Got New Updates Of UPTET New Exam Date 2019.
UPTET New Exam Date 2019
UP Basic Education Board has been declared dates. New Exam Date Of UPTET 2019 Will is 8th January 2020. You know, In Uttar Pradesh many violence occurred due to NRC And CAB protest. Because of this UP TET Board takes action to not taken exam on selected dates. Check below Important Dates.
UPTET Exam Date 2019
UP TET 2019 Exam Date is 22nd December 2019, but board canceled. Now the Board will be taken the exam in the 8th January 2020.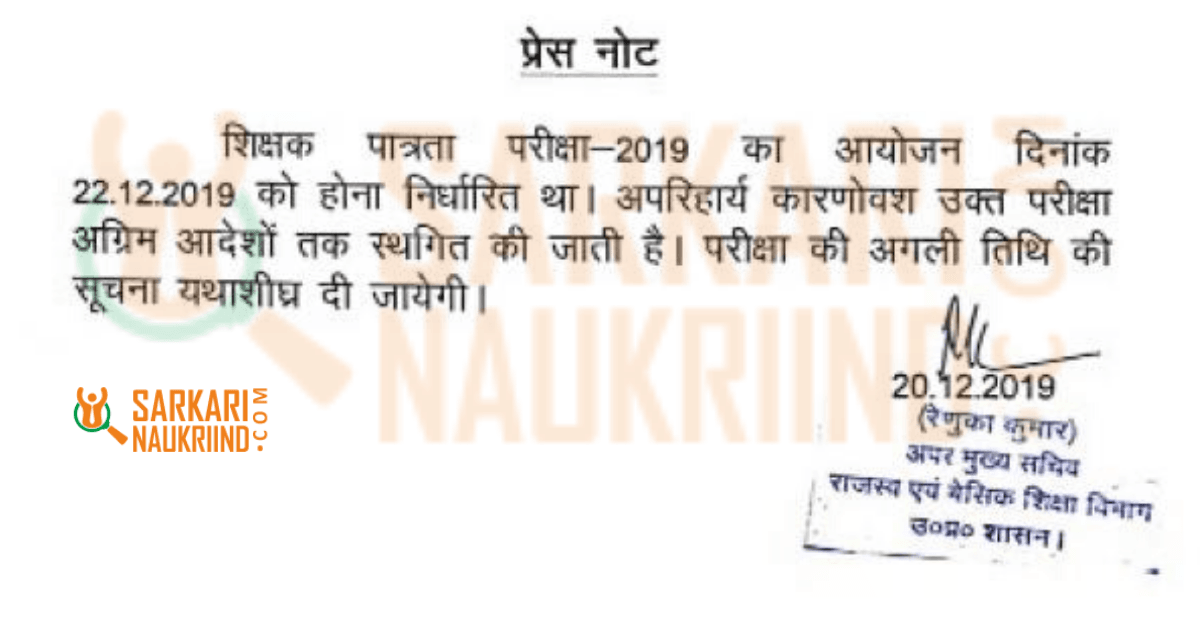 उत्तर प्रदेश TET का exam रद्द हो चूका है, अब बोर्ड जब तक परीक्षा नही लेगी तब तक protest ख़तम नही हो, बोर्ड ने अपने नोटिस में लिखा "22 दिसम्बर का परीक्षा होना रद्द किया जाता है, परीक्षा का अगली तारीख के लिए नए नोटिस का इन्तेजार करे"
How To Check UP TET 2019 New Exam Date
You are searching for new Exam date for the 2019 TET Exam. Here you just landed the right page to get full information about new exam dates. Follow below Step by step process:
Visit Official Website Of TET 2019 UP I,e updeled.gov.in
Navigate the menu and Find TET Exam 2019
Click On Link OF TET 2019 Exam
you will redirect to the page where all information of UP TET 2019
Find the schedule button
Click On Schedule button
A PDF will download automatically
Open it, you will get the latest information about new exam dates.