UP Rojgar Mela 2020 – Job Fair For B.Tech, M.Tech, MBA And Skilled Up Government Job
The Uttar Pradesh government has launched an employment drive, UP Rojgar Mela, for all the skilled unemployed in the state. The people who have qualifications or are skilled and trained can visit this fair and apply for different jobs. The UP Rojgar Mela promises guaranteed employment from a lot of well-known companies. In this article, we will discuss all the elements of the Uttar Pradesh Job Fair.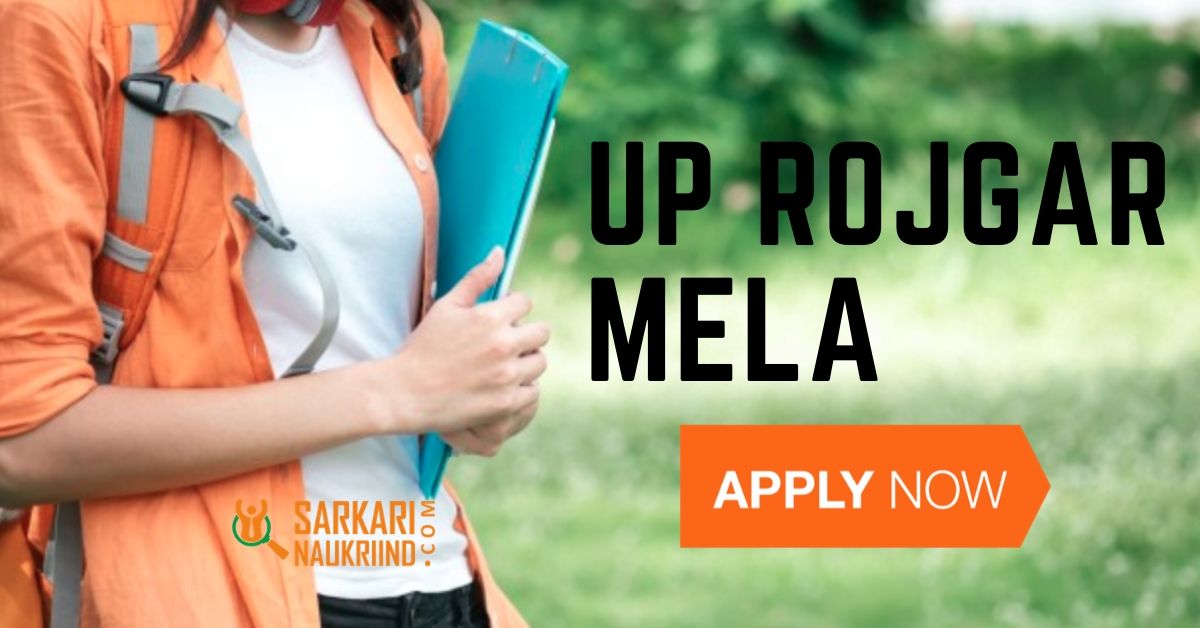 UP Rojgar Mela
The Uttar Pradesh State Government has launched a new scheme for the labourers of the state named UP Rojgar Mela for all stream and background candidates like MBA Jobs, B.Tech. This scheme is especially for the skilled unemployed labour of the state. There is a schedule that is decided by the education department; the candidates can go through that schedule and then visit the job fair. The job fair guarantees employment from trusted and well-known companies in the state.
Summary of Uttar Pradesh Job Fair
The summary of UP Rojgar Mela is given in the table below, find all the details attached and then apply:
| | |
| --- | --- |
| Summary | Details |
| Name of the | UP Rojgar Mela |
| Launched State | Uttar Pradesh |
| Implementing Department | Employment Department of UP |
| Purpose | To provide employment to the skilled and qualified labourers of the state |
| Beneficiary | Skilled labourers of different cities of Uttar Pradesh |
| Launched by | CM Yogi Adityanath |
| Launched at | Agra, Lucknow and Varanasi |
| Official Website | https://sewayojan.up.nic.in/RojgarMela.aspx |
Eligibility for the UP Rojgar Mela
The state government of Uttar Pradesh has launched the UP Rojgar Mela for the skilled laborers of the state. This job-fair will help them get in touch with the companies, and on a successful interview, they can place in any of them. The following is the eligibility criteria for the Uttar Pradesh Job-Fair:
The applicant should be a domicile of Uttar Pradesh

He should be working as a skilled manual laborer.

The applicant must be having a graduation/diploma/ ITI Certificate holder.
Also read – Anganwadi Recruitment 2020 | Apply Anganwadi Recruitment 2020 Online
How to apply for the scheme?
The applicants applying for the UP Rojgar Mela have to follow specific steps to ensure that the form fills correctly. The applicants should follow the following details in the application form:
Go to the official website of the Uttar Pradesh government labor website

or click here.

Click on the direct link of the application form.

Check your Panchayat name in the link and then proceed

The applicant must fill the name of the applicant in the form correctly.

The applicants must enter the Adhaar Card number, date of birth.

Post this, choose your district, taluka, etc. as asked.

Fill in all the educational qualification, and other details asked,

Fill all the additional important information as requested in the form.

After rechecking all the details, submit the application form.
Important Documents Required for Employment Job-Fair
The important documents required for filling the form are as follows:
Valid Id Proof
Address Proof
MNREGA/State job card
Adhaar card
Educational Certificates completed by the candidate.
Passport size photograph
Schedule of the Uttar Pradesh Employment Job-Fair in different cities
The UP Rojgar Mela will be held at different A class cities of the state which are as follows:
| | | |
| --- | --- | --- |
| Date | District | Details |
| 30-06-2020 | Banda | Online Test and Interview upon selection of the candidates. The candidates can apply on or before 28 June 2020. |
| 30-06-2020 | Raibareilly | Online Interview upon selection of the students. The candidates can apply on or before 29 June 2020. |
| 30-06-2020 | Agra | Online Test and Interview upon selection of the candidates. The candidates can apply on or before 28 June 2020. |
| 01-07-2020 | Prayagraj | The candidates have to visit the district centre for appearing in the interview. |
| 03-07-2020 | Ayodhya | Online Test and Interview upon selection of the candidates. The candidates can apply on or before 01 July 2020. |
| 08-07-2020 | Etowah | Online Interview for the labourers of the state. |
| 10-07-2020 | Fatehpur | Online Test and Interview upon selection of the candidates. The candidates can apply on or before 09 July 2020. |