SSC Commission Examination Pattern and Eligibility Criteria For 2019
SSC Commission (Staff Selection Commission ) is an organization which is own and administered by the Government of India to recruiting staff for various posts in the Ministries and other Departments of the Government of India. SSC Commission Combined Graduation Level ( SSC CGL) is the one such examination which is conducted by the Government of India.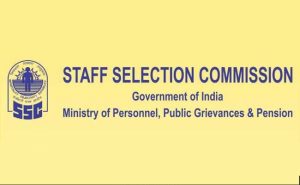 SSC Examinations Consist of 4 Steps:
1) Preliminary exam
2) Main exam
3) Descriptive exam
4) Computer Proficiency Test (CPT)
Preliminary Examination
Based on the preliminary SSC exam pattern, the syllabus for the examination is majorly divided into four sections:-
1) General Intelligence and Reasoning
2) Quantitative Aptitude
3) General awareness
4) English Comprehension
The preliminary examination will consist of one objective type – Multiple Choice Questions only. There are 4 parts of the Question set. In which part 1, 2 & 3 are set both in English and Hindi language.
Paper consists of 200 marks.
Main Examination
The  SSC Main exam has also four sections in which section 1 & 2 is compulsory for all those candidates who have qualified in the Preliminary exam. Section 3 & 4 are for those candidates who have applied for some special posts. Objective type multiple choice questions comprising of 800 marks are asked in this exam.
1) Quantitative ability
2) English language and comprehension
3) Statistics
4) General studies ( finance and economics)
Descriptive Examination
Interview of 100 marks is replaced by this descriptive exam. The descriptive paper is based on the essay or letter writing which can be attempted in English or Hindi.
Computer Proficiency Test
For some posts, this test is taken for knowing the computer skill knowledge of the candidates.
SSC Eligibility Criteria:
Nationality: A candidate must be a citizen of India
Age eligibility: The upper age limit for
General : – 18 – 30 years
OBC : – 18 – 33 years
SC/ST : – 18 – 35 years
SSC Educational Qualification
Candidates have a bachelor degree or may be appearing in can apply for SSC examination from a central, state or open university or a degree received through correspondence or distance education. The percentage in degree doesn't matter. Candidates only have to pass in
their degree.
And now, the final merit list is determined on the basis of the total score achieved by candidates in Preliminary, main and descriptive examination.
On the basis of category SSC recommend various posts for selected candidates.
But to qualify this exam, hard labor is needed and it is important for the candidates to start their preparation as early as possible. Since the SSC exam is attended by a large number of candidates and the seats are so reserved. So, start preparing yourself for examination.