OBMMS Loan Status Online – Full Steps And AP OBMMS Application Online
The online application submission steps for Corporation loans (subsidy) is still live and the applicant can check OBMMS Loan Status. This is on the official portal. Lots of qualified communities like SC, ST, BC, Kapu etc. have taken advantage of AP Subsidy loans.
Those who have already applied can use the facility here. This is to check the application status. This article has full detailed information around AP OBMMS application status checking online facility. Read this full to know more. Here we have full details of the OBMMS Loan. Do have a look here.
AP Subsidy Loans Status | OBMMS application status 2020
Just like every year, thousands of beneficiaries belonging to different communities have applied. As per the 2020  action plan, around 1.98 lakh beneficiaries from 20 corporations are identified.
This scheme is a great initiative by the Andhra government. This is because it offers the opportunity to start a new business to the beneficiaries of various communities. The required financial support is an offer by the concerned department once the application is verified by AP OBMMS and processed by concerned officials.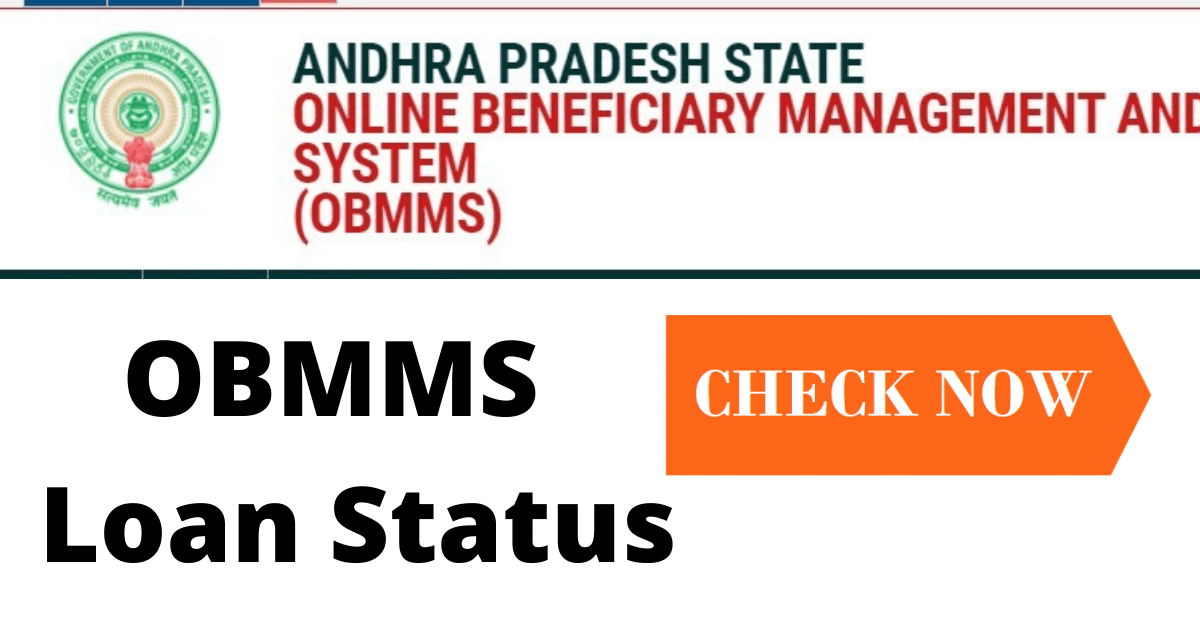 Once you have applied to till the time when your application is accepted (or rejected) is very stressed. Applicants are usually found worried and start checking OBMMS Loan Status.
As the online OBMMS application status checking facility is now accessible. Now you can check the status of your application & find out what exactly is happening currently with your OBMMS application.
How to Check OBMMS Application Status Online | AP Subsidy Loan
Here is the method that you need to follow. This is in order to check AP Subsidy Loan OBMMS Application Status. Check the steps here. This will help you. Check the steps here.
Navigate to Official Portal or Click Here
Firstly, you need to Visit the Official AP OBMMS Portal
Use the "Get Beneficiary Proceedings" option.
Once you are at the homepage, click on the link that says "Get Beneficiary Proceedings"
Provide details
This opens up another page, where you are asked to enter the beneficiary ID
Check Proceedings
After entering the correct beneficiary ID.  click on get details to see the OBMMS application status.
How to search OBMMS Loan Status beneficiary Online to Check [SC/ST/BC/Kapu] Application Status
You can also use the beneficiary search option. This is to search beneficiary submitted application information. Look at the steps here. This will help you. Do follow up. Check this here.
Go to the OBMMS Beneficiary search page
Now, fill your Ration Card Number, the beneficiary ID, Date of birth & Select Corporation name from the list
Once you have entered all details correctly, click on "Search" to proceed
Now, the beneficiary information will be presented on the screen
AP YSR Subsidy Loans Eligibility Criteria
This subsidy loan project is fixed for BC, Kapu, SC, ST, and Minorities. The Qualify candidates should belong to any one of the above-mentioned types.  And age should be between the age of 25 to 66 years. Check the full criteria here.
They should have an idea of the business and should have an eligible business model. The applicant should be a permanent citizen in Andhra Pradesh. After applying for it applicant can check OBMMS Loan Status online.
The loan applicants should be a resident of India. And should have all the identification information like PAN card, Aadhaar card. The loan will be through banks so they will physically check your business premise before sanctioning the loan. Do read the full article.
Documents required for AP YSR Subsidy Loans
The following documents are a must for Qualified beneficiaries. They have to attach all the documents to attain a loan. Check the documents here for OBMMS Loan Status. This will help you. Do have a look at this.
Identity Proof- Aadhar, PAN card, Voter ID, Driving license, etc.
Income certificate
Below poverty line certificate
Residential Proof: Aadhaar Number, Property tax bill, legal passport, utility bill, etc.
Bank account passbook
Caste Certificate by Meeseva for SC, ST, BC, and Kapu. Minorities don't want any caste certificate. The date of birth of the candidate will be to this certificate only.
OBMMS Frequently Asked Questions
Is there any age limit to apply for this scheme?
Yes, there is an age limit. The aspirant should be at the age of 25 to 66 years.
Can women apply for this scheme?
Yes, there are no gender specific for this scheme.
What is the use of OBMMS?
OBMMS is a great way for applicants. This is to manage and monitor their applications. Online monitoring will help them a great deal of time and applicants also check OBMMS Loan Status.
What is a Corporation?
The corporation in the application is the caste of the applicant. If the applicant is from a particular caste, those details must be mention in this corporation form and keep checking OBMMS Loan Status.
We hope this article help you. This is to check OBMMS application status online. Feel free to share your thoughts here. If you think you can improve this content by providing additional information. Do let us know. Do comment your doubts in the comment section. We will soon update.