NORKA Roots Pravasi Registration – Get Norka Online Registration Application
NORKA Roots Pravasi Registration is here at registernorkaroots.org. This is for Pravasi & interstate travel during lockdown details.  The Department of Non-Resident Keralites Affairs, Kerala has begun the registration. This is for Non-Resident Keralites Affairs (NORKA) for the ex-pats (Pravasi).
Here presently strand in foreign countries due to the current COVID-19 pandemic crisis. And who wish to return to the state. NORKA registration is being done in www.registernorkaroots.org. Here an official press note issue on the department's website (www.norkaroots.org) as stated.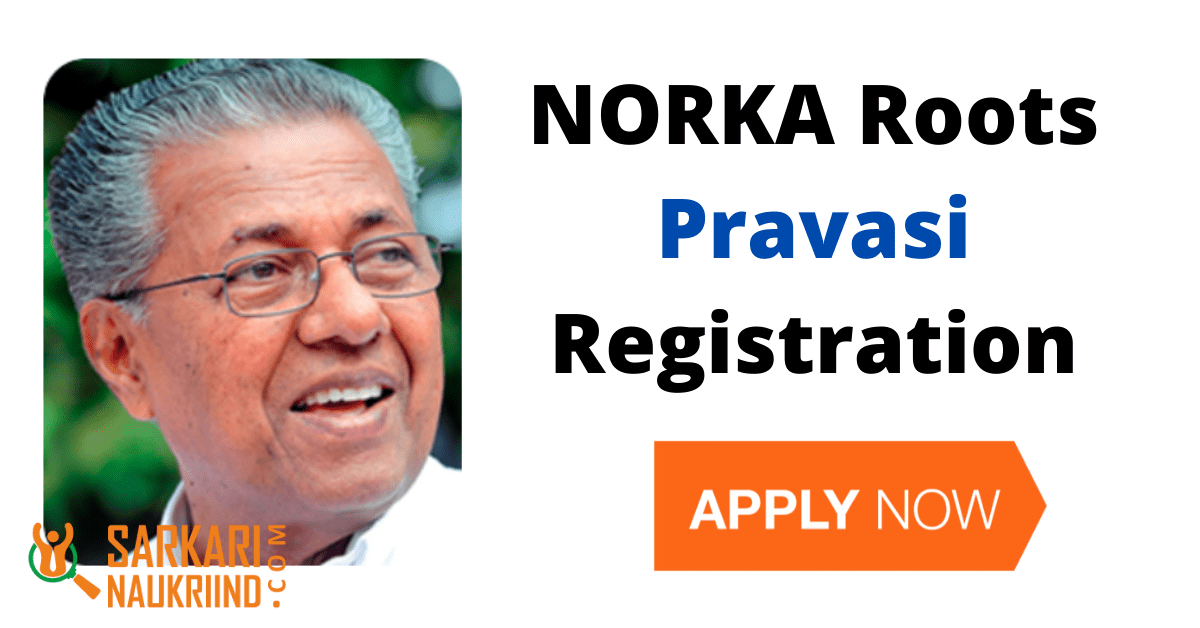 What is NORKA Roots Pravasi Registration
Now the Department of Non-Resident Keralites Affairs, Kerala is called NORKA. This authority is responsible for managing all NRI people in Kerala. This department keeps all the records of NRI and facilitates them. This is with various schemes and online facilities.
Kerala NORKA Roots Pravasi Application Form –
 (COVID 19)
So as you are aware, the corona pandemic has shaken the entire world. Though Kerala was among the initial most affected place, now the state has controlled COVID 19 a bit.   This is due to good management. The state government is not only looking after the native residents. This is now also focusing on the NRI (Pravasi).
State govt. is a fix to helping people of Kerala. Those who are stuck in other countries. That is the reason why the online facility is now live. Which is using which Kerala Pravasi people. Who can register online at NORKA Roots Portal & expect homecoming help from Kerala Govt?
Required Documents to Fill Norka Roots Pravasi Pass
Check the details here. This will help you out. Check this here.
Name (as in Passport)
Age of the Applicant
Date of Birth
Passport Number
Residing Country (Country where NRI is currently residing)
Permanent Address in Kerala
Email, Phone number, Whatsapp, etc.
Employment Details
Visa Information
Kerala NORKA Roots Online Pravasi Registration
Check the simple steps here. This will help you out. Do check this here. Follow up.
First of all, Go to the official NORKA roots register page or click here.
As soon as this page starts, you will see the registration form
Now, enter in all the required details i.e. Name, Mobile Number, Passport number, Current Address, Permanent Address in Kerala etc.
Then, hit the next button to move further.
Then, you are asked to provide additional details like Employment Details, Visa Type, Reason for Return, COVID 19 Test details, Proposed departure airport, Proposed Airport in Kerala
At the end of the form, you will see an option "If home quarantined. Whether a separate room with attached bathroom available or not". Answer appropriately and complete the registration process
After the form is submitted, check the reference number
FAQs
Who is eligible to fill NORKA Roots Pravasi Registration Form online?
NRIs belonging to Kerala are eligible to apply.
Can NRI belonging to any foreign country apply?
Yes, no matter where you are living currently. One has the option to register online and request for homeland visit.
Does registration ensure pickup by Government?
As per the disclaimer mention, the registration page – "This registration is only for making quarantine arrangements in Kerala and monitoring the registered persons during the quarantine period and does not guarantee any priority for travel".
We will soon update. Do comment your doubts in the comment section.