Civil Services Exam Pattern and Eligibility Creteria
The Civil Services Exam is conducted and managed by Union Public Service Commission (UPSC) is India's central recruiting agency. It is responsible for appointments and examinations for all Indian services. Civil Services Exam mainly it recruits for the posts of Indian Administrative Services (IAS), Indian Police Services (IPS) and Indian Revenue Services (IRS) and other government exams. Civil Services Exam (IAS), the most competitive and prestigious exam of India, conducted by UPSC.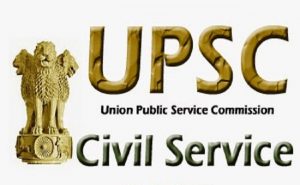 Civil Services Exam (IAS) is one of the most reputed and is very tough to crack the exam. It clearly shows that only a few hard working students can get success in these exams. This all can be done not only by hard work but by a planned hard work. And no doubt, the syllabus is huge, so most of the candidates get discouraged after seeing the bulk of syllabus. But without getting discouraged and depressed one should have to divide the subjects into manageable parts, which makes the parts of that subject easier to learn and study.
Civil Services Exam Qualification
A bachelor degree from a central, state or deemed university or Open University or a degree received through correspondence or distance education.
Civil Services Age Limit
For the age limit, candidates must have an age of 21 years and must not have attained the age of 32 years on August 1 of the year of examination.
Age exceed up to the maximum of 3 years for OBC and 5 years for SC or ST.
Civil Services Exam Pattern

The Union Public Service Commission (UPSC) is India's central recruiting agency.General category for Civil Services Exam's candidates may attempt for 4 times, OBC for 7 times and for SC / ST candidates attempts are unlimited.
Civil Services Exam (IAS) consists of 3 phases:-
Phase 1:- Preliminary test
Phase 2:- Mains exam
Phase 3:- Personal interview
The preliminary test consists of objective type questions with negative marking scheme, for those questions which are attempt wrong. The preliminary syllabus includes comprehension on current affairs and aptitude.
The Mains exam consists of subjective papers consisting of 9 papers of conventional of 2000 marks needs descriptive and essay type answering. The mains syllabus includes mostly academic topics.
Personality test or interview consists of 300 marks. During the personality test, a candidate candidature would be measured by their performance.
Candidates are selected on the basis of aggregate marks scored by them. But for being selected in this exam candidates should have to do intense practice and preparation. They have to give 10  to 12 hours per day before a year of exam and this is believed to be sufficient for cracking the exam.
So, one should have to enjoy their preparation. The moment you start enjoying the preparation, all the stress and anxiety will vanish. And obviously don't treat the syllabus as a burden, if you do so you will never be at the peak level.
All the best…. and start preparing yourself.